Mike Washer Update: (portions are removed--for full update, including pictures, please sign up)
Washer Family October Update
Dear Family and Friends,

Acts 1:8 says, "...ye shall be witnesses unto me both in Jerusalem, and in all Judaea, and in Samaria, and unto the uttermost part of the earth.
We have heard this over and over but I don't know about you but I need the constant reminder to be personally involved in Great Commission living in my Jerusalem all the way to the far-reaching uttermost. The 7000 people groups that are unreached should constantly be on our minds and by God's grace we must be thinking how we can be involved in doing our part to reach them! We cannot forget about what is constantly on God's mind.

Indonesia/Philippines Trip--It was so exciting to go to Jakarta, Indonesia to attend Heru's graduation from Bible College. Heru surrendered his life to ministry a few years ago and has made sacrifices in order to follow God's calling on his life--to be an evangelist for National Hoops.
After graduation, Heru and I headed to Manila, Philippines so that he could begin his training with Pastor Amos and the National Hoops Philippines team. It was so exciting to sit in on Staff Training and see how God is using this team and then to look forward to what could be accomplished through this semester of training Heru and the tournaments that the team would conduct.
Please pray for the training that is happening now. It is difficult to be in a different country away from home and to hear a different language, yet God is rewarding the sacrifice!
Please pray that God would allow Heru to get a visa to come to the States to finish his training next year and then that God would provide all that is needed to start this ministry in Indonesia full time!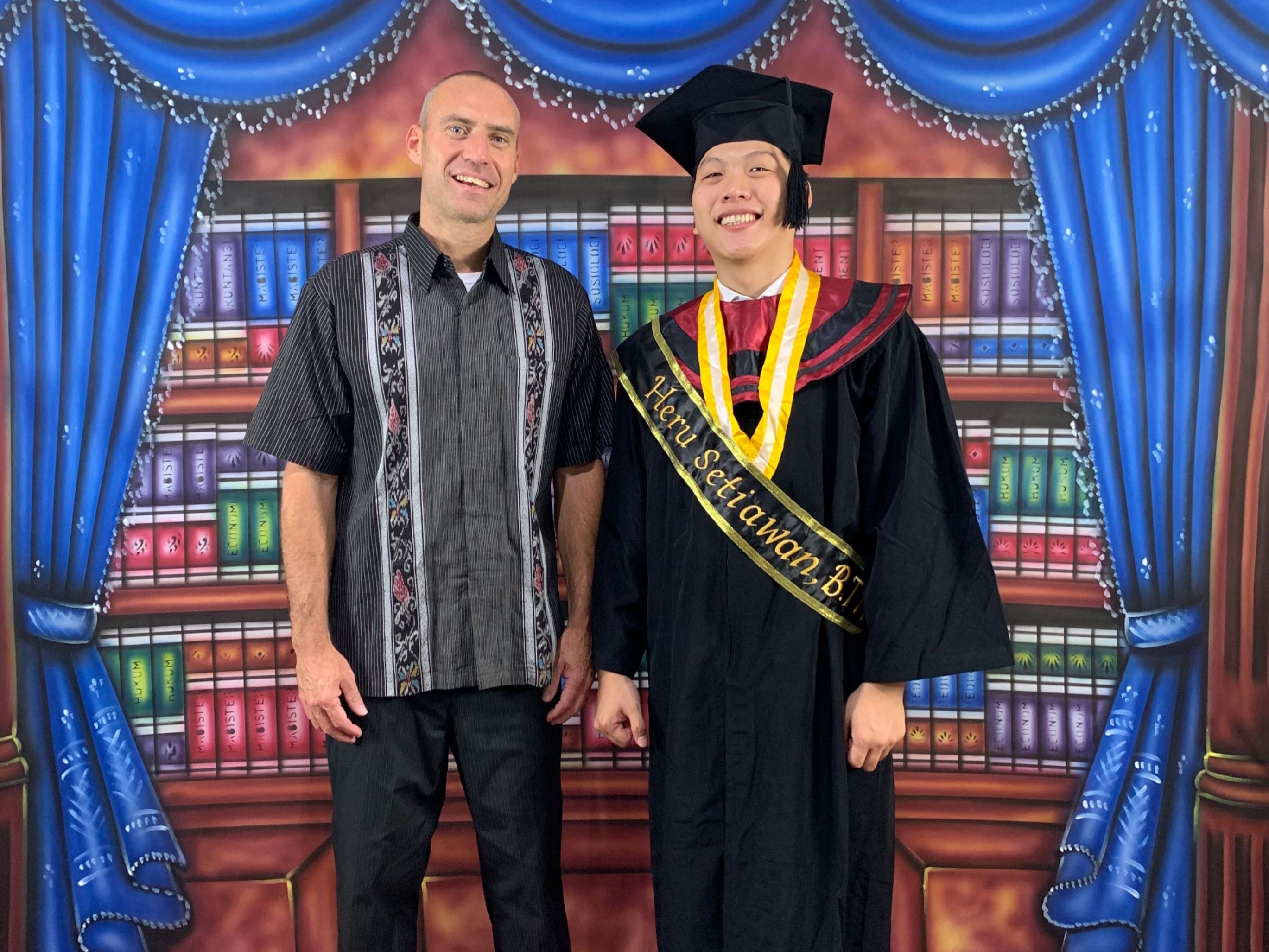 Graduation Day!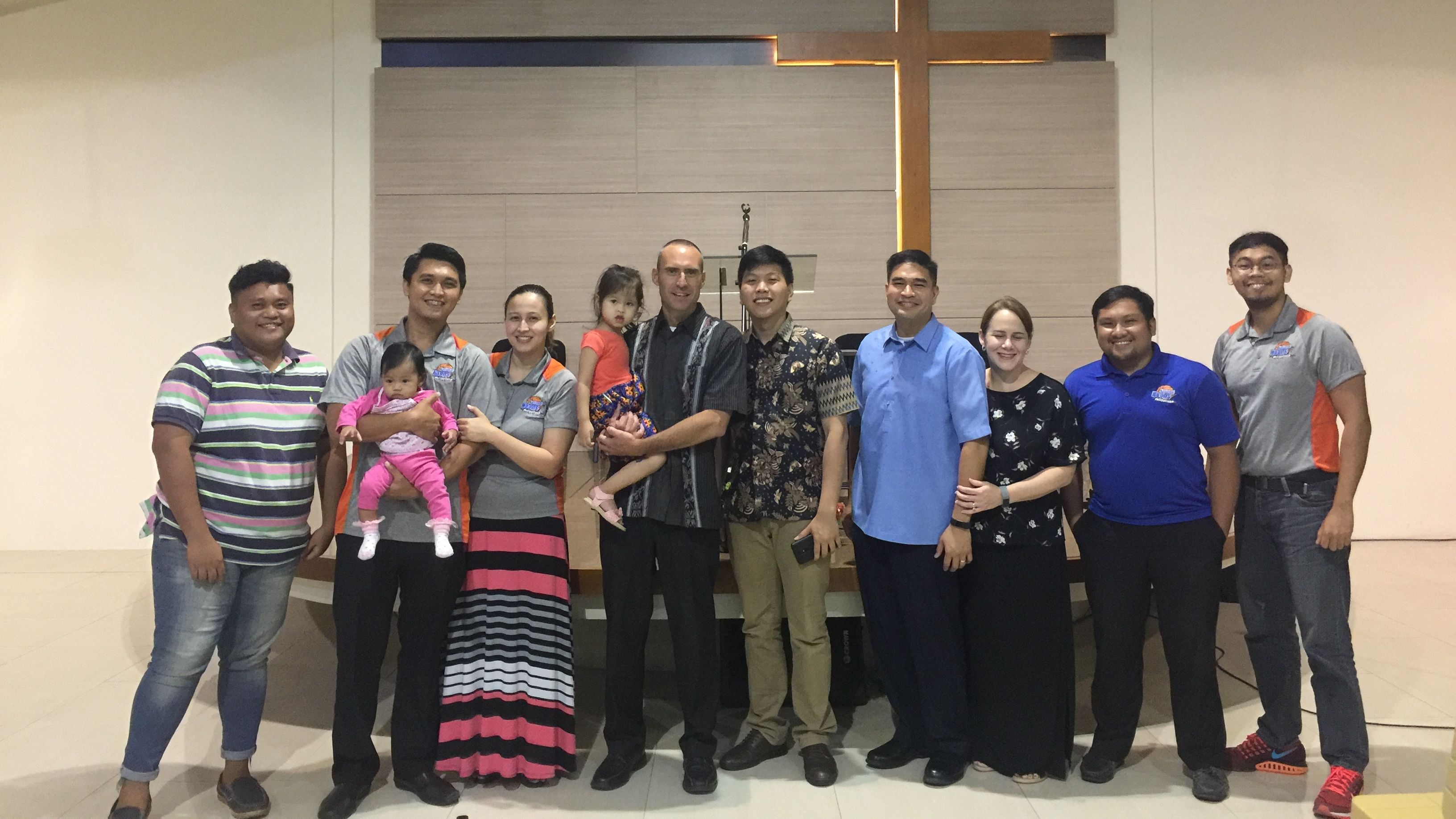 NHP Team and Heru
National Hoops Philippines Team--Please do pray for the NHP team as they travel around the Philippines doing the tournaments and preaching the Gospel. God has used them in their first 3 weeks of the semester and they continue to travel. They have had the opportunity to see 52 teams come out to the tournaments and see over 100 people make decisions to trust Christ as their Saviour!
There are many more pictures on Face book: �MikeandNikkiWasher� or "NationalHoopsMinistries or you can also connect via Twitter @nationalhoops or Instagram @nationalhoops