Full Time Staff:
Director/Evangelist: Mike Washer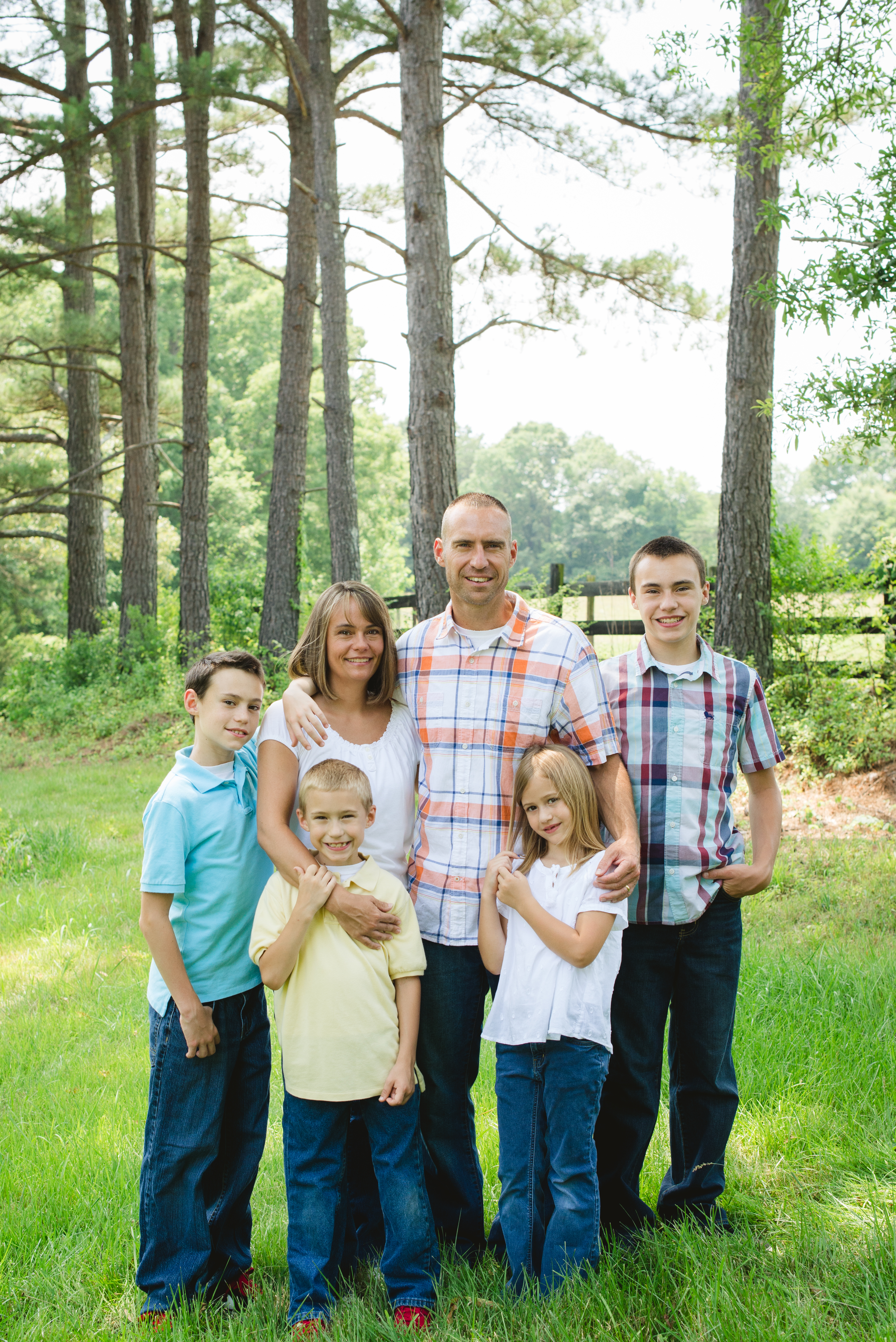 Mike, Nikki, Hayden, Hunter, Logan and Lauren Washer
Mike grew up in Togo, West Africa as a missionary kid. He was saved as a seven year old boy and decided as a young man that he would allow his life to be used by the Lord in the area of ministry. God broke his heart for teens when he was in high school. Mike met his wife, Nikki, at Bob Jones University where he received a BA in Teaching Bible with a minor in coaching. Mike and Nikki have four children and served at WestgateBaptist Church, Spartanburg SC, for five years as youth pastor. As Mike worked with the teens in Spartanburg, The Lord began to burden his heart for evangelism. In September of 2004, National Hoops Ministries was launched in an effort to both reach lost teenagers and to reach Christian teens in need of a genuine revival.
.
Business Manager: Marvin Murrell
Marvin and Trish Murrell
Born in Gary, Indiana, Marvin was raised in a Christian home. He was saved at 4 years old and rededicated his life to the Lord at age 18. After graduating in 1975 from Bob Jones University with a BA in Accounting, Marvin returned home to Indianawhere he met his wife Trisha at his home church. They were married in August, 1976. With over 35 years of accounting experience in various staff and management positions, he is currently the Vice President & CFO for Advanced Composite Materials, LLC; a privately owned specialty chemical manufacturer in Greer, South Carolina. He is a member of Westgate Baptist Church and has two grown daughters.

[email protected]

Special Events Coordinator: Jessica Hollifield







National Hoops Board Members:




Guy Harris, Chairman---Spencer/Hines Properties, Spartanburg, SC;member at Westgate Baptist Church




Marvin Murrell, Treasurer---Vice President and CFO of Advanced Composite Materials; member at WBC; National Hoops Business Manager




Steve Lucas, Secretary--Milliken,Spartanburg, SC; deacon at WBC




Pastor Bill Bethea--Senior Pastor at Westgate Baptist Church, Spartanburg, SC




Dennis Washer--Physician Assistant at Greenville Memorial Hospital; member at WBC




Ron Branzuela--Physical therapist at Reliant Rehab; member at WBC




Pastor Steve Crews--Senior Pastor at Emmanuel Baptist Church, Mechanicsburg, PA

Pastor Jerry Jacquot--Senior Pastor at Kingsway Baptist Church,Lake Wylie, SC

Don Boyce--Tyndall Corporation, Spartanburg, SC, deacon at Westgate Baptist Church